NYLON SAND-WITCH BELTS :

This is essentially a flat belt with tensile polymide reinforcement, laminated on both sides with friction covers of synthetic rubber, chrome leather, nylon fabric or its combinations. We can also supply Grooved type in synthetic rubber in Endless, Open Skived & Open Rolls.

'NITTA' Japan Endless Flat Belts in full range using in Spinning Machines, Open-End Machines, T.F.O. Machines, O.H.T.C. Machines.



'NITTA' Japan moulded Drum Belts and moulded Flat belts for spinning Machines in all drives.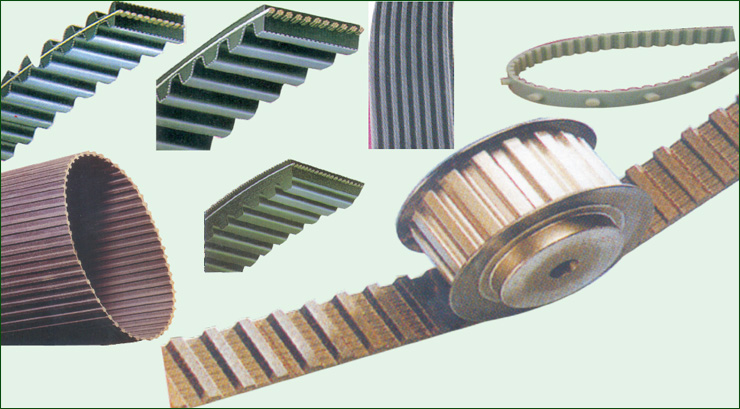 IMPORTED TIMING BELTS :

Anabham Industrial Belts are one of the leading supplyers of imported Rubber Timing Belts & PU Timing Belts of Gates, Bando, Mitsuboshi, Opti, Contitech.


Imported Variable Speed Belts are supplying in Gates, MITSUBOSHI, BANDO, OPTI, GOODYEAR.


Imported PU Timing Belts Mistsuboshi and Bando 84 Buttons, 166 Teeth are supplying in SYNCHROFLEX, MEGADYNE, BRECOFLEX, GATES.



IMPORTED PVC CONVEYOR BELTS :




Imported PVC Conveyor Belts are supplying in Endless, Open Ends, Fitted with Imported Fastners, Profiles & Cleats.



Imported PU Timing Belts

are supplying in Mitsuboshi, Gates, Bando, Synchroflex, Brecoflex, 84 Buttons beet and 166 Teeth belts in Synchroflex, Megadyne.
Imported PVC onveyor Belts Fitted with PVC Cleats and Plastic Cleats for carrying of bobbins in Auto Coners.
Imported PU Pipes, PVC Duct Hose Pipes,
PVC braided Pipes, Pnumatic Products.
Imported PU Ropes supplying in Endless and Open Rolls, Perlon Ropes.
PVC/PU BELT JOINTING METHODS
FLEXO ALLIGATOR BELT, FASTERS LACING etc.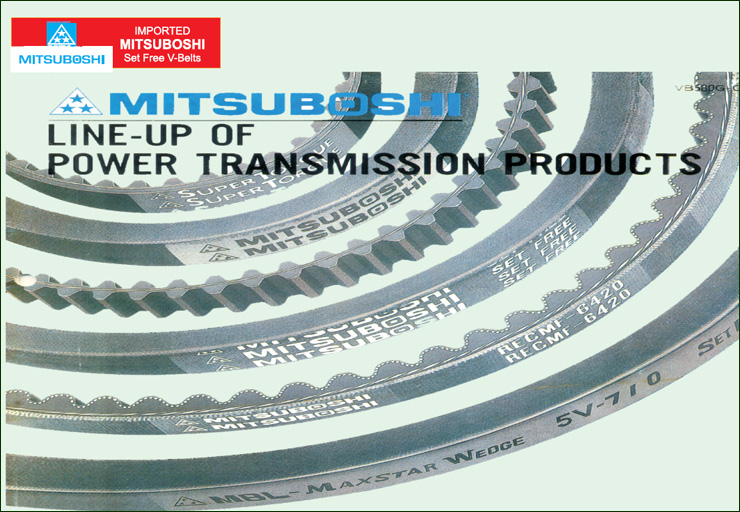 MITSUBOSHI Japan V-Belts & Raw Edges Cogged Belts. A, B, C, D, AX, BX, CX, SPA, SPB, SPC, XPZ, XPA, XPB, XPC